Tim Lafave(Lefebvre)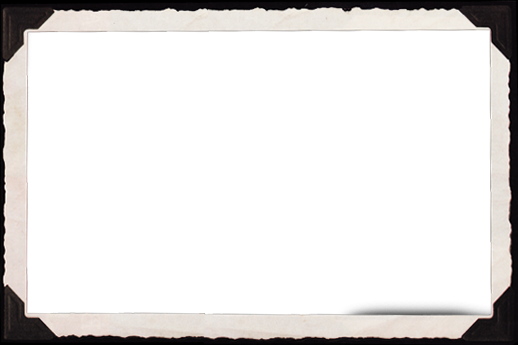 Rocketing between New York and Los Angeles, Tim Lefebvre is quickly carving out a bold and progressive vision of what a contemporary bassist can and should be. Fashioning a leadership role in avant-garde jazz and funk circles, Tim is also a capable and reliable sideman routinely called upon by today's leading innovators from across the musical spectrum including: Tedeschi Trucks Band (his full-time gig), Bryan Adams, Empire of The Sun, Chris Botti, Toto, Sting, Uri Caine, Dave Binney, Donny McCaslin, Mark Giuliana and Donald Fagen. Tim (along with Donny McCaslin, Mark Guiliana, Jason Lindner and Ben Monder) is also the last bassist to record with David Bowie. His bass work is featured on "Blackstar", Mr. Bowie's powerful final recording. In addition, "Let Me Get By" by Tedeschi Trucks band is his first recording with that band.
A native of Foxboro, Massachusetts, Tim majored in both political science and economics before earning his gigging stripes, on of all places, a cruise ship, thankfully not the Carnival "Triumph."
Once back in port, Tim dove headlong into New York's burgeoning underground live electronica and jazz scenes, exposing himself to some of the city's most progressive players including drummer Zach Danziger and the legendary guitarist and former Steely Dan sessions player Wayne Krantz.
As word spread that a funky new bassist was in town, bridging the gap between James Jamerson's signature strut and an emerging live-tronica sound, Tim's opportunities grew. Furiously incorporating the dictates of the avant-garde with a more mainstream and commercially viable sound, Tim emerged from this formative period with a singular style and a trajectory for evolution that has yet to lose steam.
Tim's career began to skyrocket when he subbed in Saturday Night Live's house band, quickly catching the eye of television and film executives, soon landing playing and writing roles for shows such as "The Sopranos," "30 Rock," "The Apprentice," and "The Late Show with David Letterman."
It wasn't long before Hollywood came calling. Tim performed on a number of movie soundtracks including "Oceans 12," "The Departed," "Analyze That!" while composing music for "Harold and Kumar Go To White Castle," "Please Give" and commercials for Microsoft and Chevrolet.
Tim's good fortune, open mind and willingness to play with anyone and everyone has supercharged his development enabling him to play with genius talents such as the guitarist Wayne Krantz, the neo-classical jazz pianist Uri Caine and scores of other. A recent domestic and European tour with ferocious post-bop saxophonist Donny McCaslin cemented Tim's status as one of the industry's most sought-after rhythm partners. Recently he recorded a record with Germany's Michael Wollny ("Weltentraum" ACT music and vision) that was awarded the ECHO trophy for Best Jazz Record of 2014.
He is Endorsed by Moollon Guitars, Callow Hill Guitars, MXR + Jim Dunlop Efx, Ableton Live, TC Electronics, Izotope, M Audio, Ampeg, and DR Strings.
Appearances with/recorded with Leon Russell, Chris Robinson, RIta Coolidge, Taj Mahal, TOTO, Empire of the Sun, Jon Batiste and Stay Human, Chaka Khan, David Hidalgo, Emmy Rossum, Nick Cave & Warren Ellis, AR Rahman, , Corinne Bailey Rae, Allessandro Amoroso, JOVANOTTI, Donald Fagen, Roseanne Cash,Till Broenner, Patti Austin, Mark Isham, Draco Rosa, Tony Orlando, Donny Osmond, Neil Diamond, Barry Manilow, Andy Garcia, Anthony Hamilton, Bette Midler, Drew Barrymore, Snoop Dogg, Jim Belushi, David Holmes, Pati Yang, Paula Cole, Melissa Errico, Jon Spencer Blues Explosion, Larry Carlton, Deborah Gibson, Abe Laboriel, Jr., Karsh Kale, Russell Ferrante, KT Tunstall, Tenacious D, Jill Sobule, Hildegard Knef, Andy Snitzer, Bob James, David Ryan Harris, Mark Whitfield, Dr. John, Warren Haynes, Chuck Loeb, Les McCann, Bill Frisell, Chris Potter's Underground, Arif Marden, David Cassidy, David Johanssen & The Harry Smith's, M People, Donny McCaslin, Philippe Saisse, Les McCann, Bill Frisell, Angelique Kidjo, Chuck Loeb, Jon Pousette-Dart, Kneebody, Larry John MacNally, Jim Beard, Steve Coleman, Chieli Minucci & Special EFX, Mitch Forman, Eddie Daniels, Tim Berne, Brian Blade, and Jim Black.
"How fortunate we are indeed that against all the odds that our lowbrow culture has stacked up against avant-garde musicians, we can still catch a glimpse every so often of authentic expression." (Zachary Adam Cohen, Social Media Strategist)